It has been 20 years since the untimely death of R&B singer Aaliyah, yet her grip on former boyfriend Damon Dash's life and heart still remains. Dash has been vocal about his love and experiences with Aaliyah, as well as the hurt that was caused by her death. In a new interview, Damon Dash is now blaming famed music video director, Hype Williams, for the her death.
The relationship between Aaliyah and Damon Dash began in the year 2000 and lasted for one year before the singer's death would cut it short. "Our intention at first wasn't even to be in love. We were just really good friends and we fell for real," Dash said in a recent interview with ET. "It was almost an accident."
Damon Dash also shared that the singer was the first to show him what real love was. "I didn't know what being in love was," he said. "I didn't even understand what that feeling is and was able to really achieve that with her, so now I know what it feels like, so I was able to identify it when it happened again."
When it comes to her passing, Damon Dash said that it was life-changing for him," because I would only do what I love," he said. "I would only be around ppl I love! That became the only currency I cared about, is how I felt."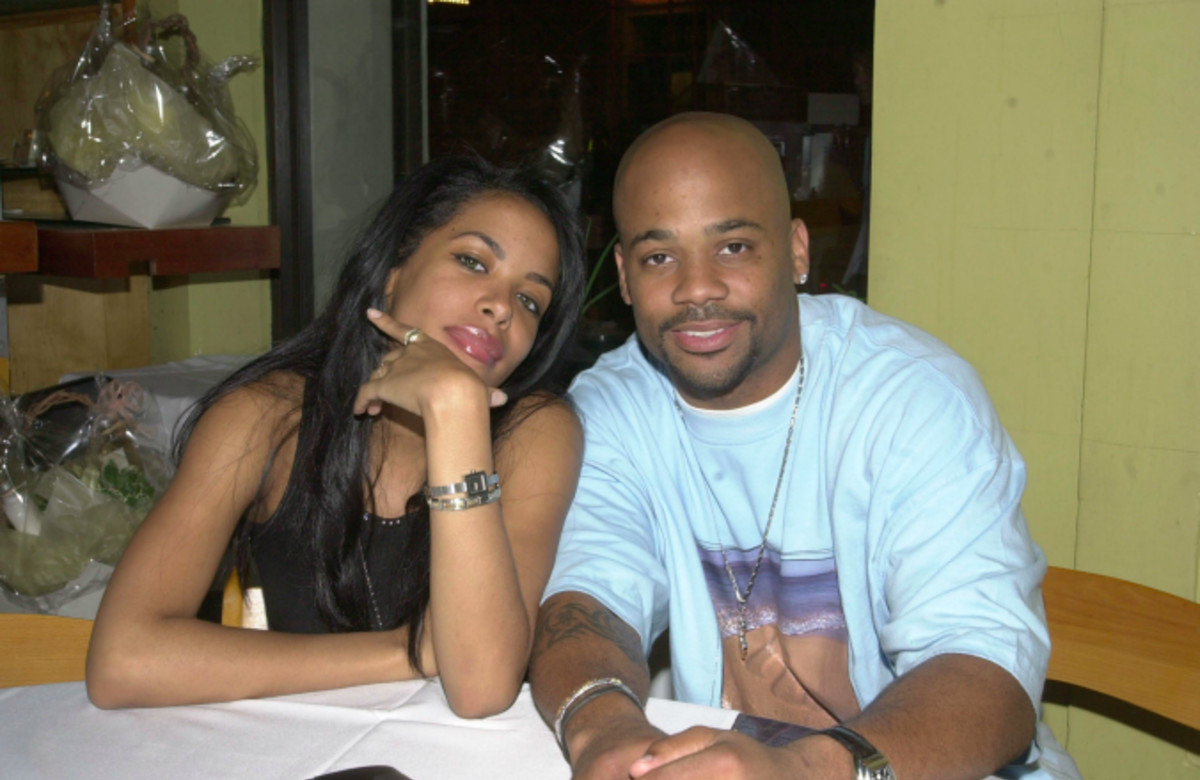 Dash would also address the trial surrounding R. Kelly currently, a testy subject for him as he had to help Aaliyah through the trauma, he said. "We talked about it up to the point that it hurt and then she said, 'I don't wanna talk about it no more,'" recalled Dash. The former Roc-A-Fella label head has been vocal about his disdain for the embattled singer in the past, even appearing on Lifetime's Surviving R. Kelly.
While reflecting to ET, he also spoke about his issue with Hype Williams, who directed the video for "Rock The Boat". The video was shot between Miami and the Bahamas, where the singer would, unfortunately, die in a plane crash.
"When she actually saw the plane…She said, 'I don't like this plane.' I was like, 'Well, don't get on it.' She was like, 'Well, I got to because I got work to do,'" Damon Dash remembered. "She got on the plane and she always had a very serious fear of planes in general, so she had to overcome a fear to get on that plane on the way there."
It was Hype Williams's offer for them to use a private plan from Lenny Kravitz that angered Dash. He also claims to have approached Williams to address his feeling towards him but declined to elaborate on what transpired. "Ask him…Because of my respect for Aaliyah and her family," he said. "Everyone's respectful of her memory. No one really speaks on it. So in respect for her memory, I don't say a lot of things."
The full interview below.